---
Liiketila
/ 2015 –

Liiketila art collective (Taidekollektiivi Liiketila) is a multidisciplinary collective from Lahti, Finland, established 2015. The collective's works interact with space and the audience and are visually multi-dimensional.
Graphic designer and visual artist Marion Robinson, designer Elina Koskelainen, dance artist Meri-Tuuli Risberg and dance and circus artist Reetta Kinnari form Liiketila.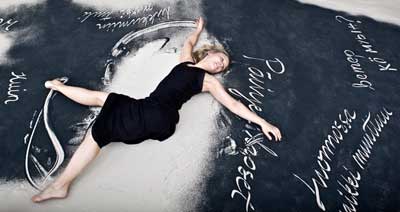 The works live in the space between art and science. The installation and performances are based on scientific research bringing it to a visible and tangible form through art. The collective is interested in small languages, especially the Finno-Ugric languages. The first work is a cross-disciplinary art perfomance MAA, fusing typography, dance, aerial arts and modernized textiles. MAA premiered June 2016.
The collective is now working towards a second performance titled 'Kielimaisema' (Language landscape), premiering Fall 2017.
Partner: National Library of Finland Digitization Project of Minority Langues
Supported by Kone Foundation 2014-2018.
-
Liiketila website
Liiketila Facebook
Liiketila instagram: @liiketila
Interview at National Library of Finland Scripta Selecta -blog (in Finnish) 8.10.2015
Nichesourcing open-call for March 2016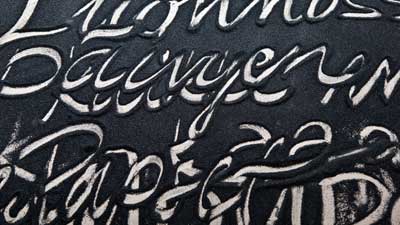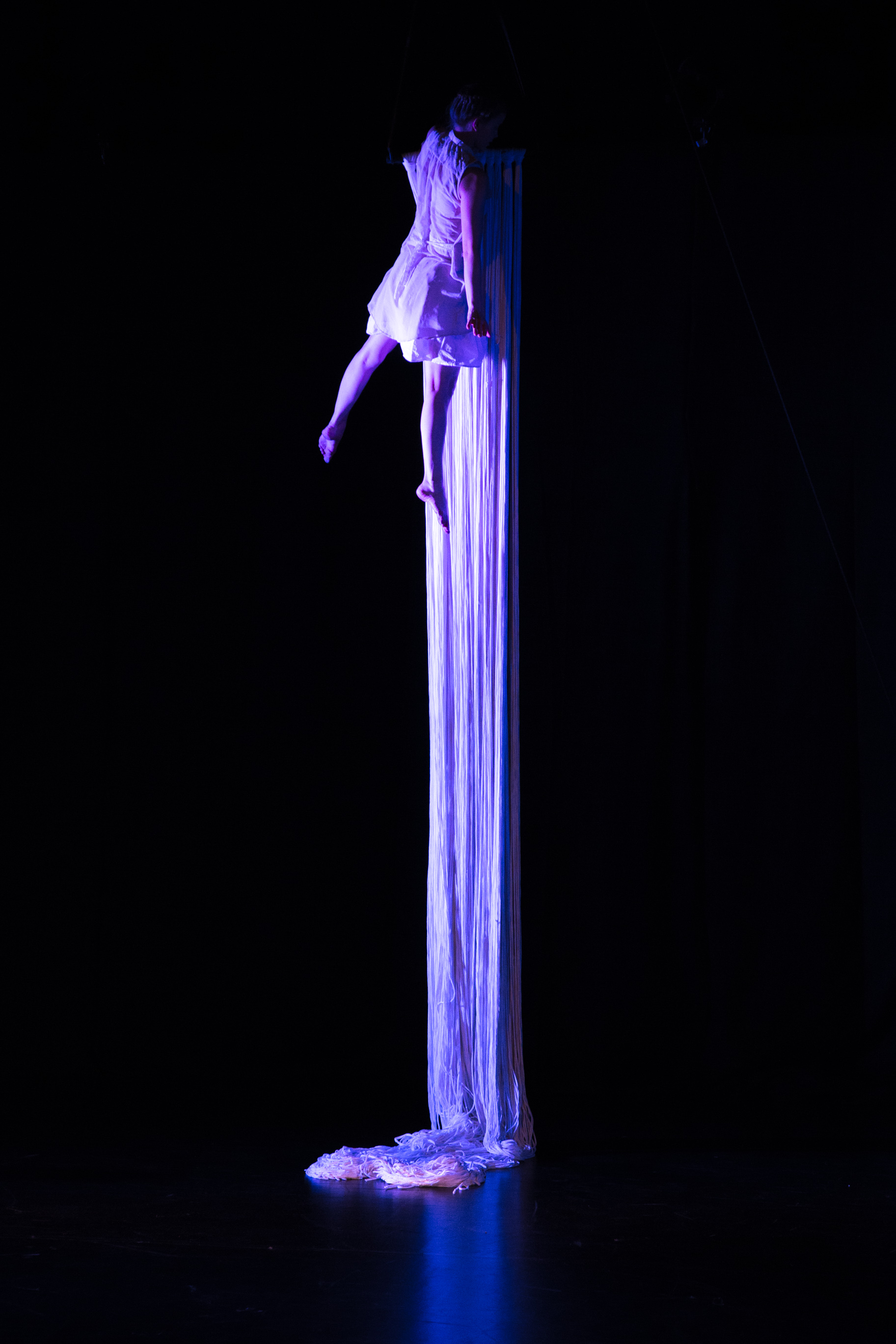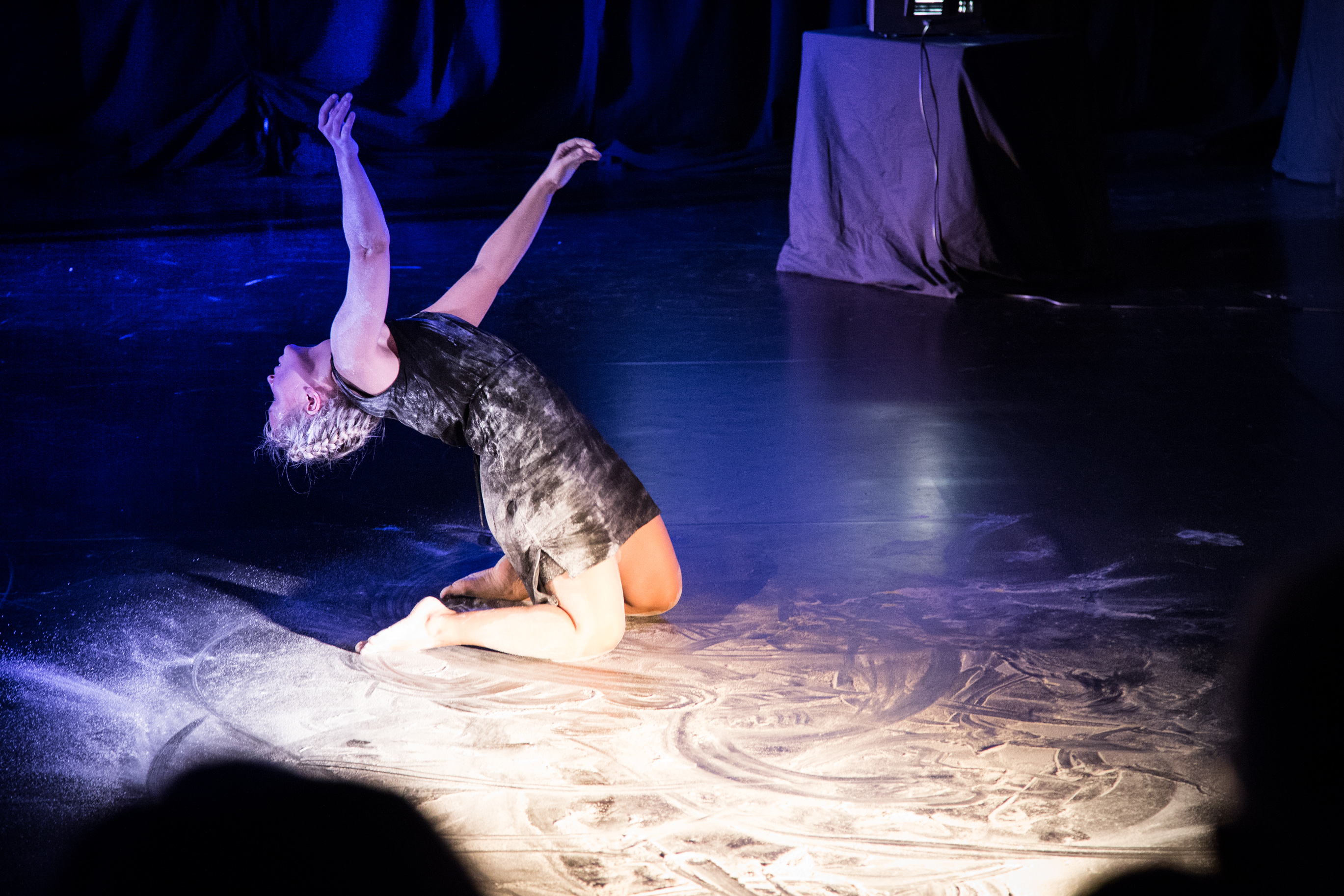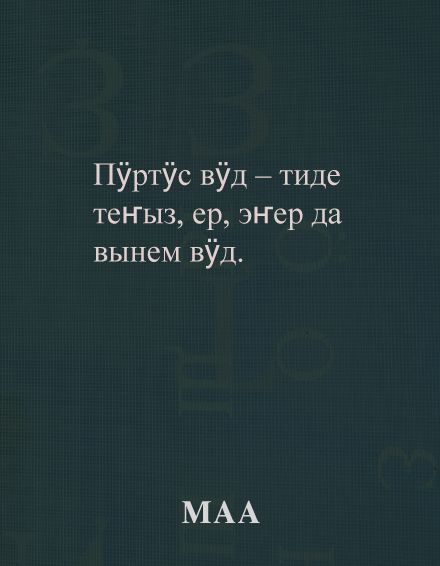 Exhibition and performance history
Runomarathon Festival 2016
18th June 2016 (Premiere)
Sibeliushall, Lahti, Finland
Kaustinen Folk Music Festival
14th July 2016
Kaustinen, Finland
Lahti Historical Museum
3rd September 2016
Lahti, Finland
National Library of Finland, kupolisali
11th November 2016
Helsinki, Finland
LOKATANSSIT Contemporary dance festival
3.11.2016
Lahti, Finland
HALKO#7
25.2.2017
Co-production with Teatteri Vanha Juko
Lahti, Finland
17.5.2017
Eesti rahva museuum / Estonian National Museum
Tartu, Estonia
17.6.2017
Lahti Poetry Marathon 2017
Lahti, Finland
Photos: Heidi Kotilaine, Joonas Purastie